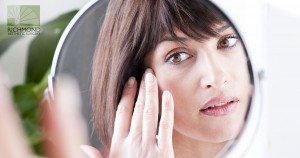 Upper and lower eyelid surgery (blepharoplasty) can effectively tighten and smooth the areas around the eyes, eliminating excess skin and fat for a more youthful appearance. To help reduce the moderate swelling that can result from any surgical procedure, Dr. Neil J. Zemmel recommend that eyelid surgery patients keep their head elevated and use a cool compress in the days following their procedure. In addition, the plastic surgeon recommend using eye drops to keep the eyes lubricated during this time.
Though some patients may experience mild physical discomfort during the first few days after surgery, oral pain medication can help manage any pain. Most of our eyelid surgery patients will return to their normal daily activities within 2-3 days of their procedure, though some patients prefer to wait about one week when their bodies have had more time to heal. Within 6-12 weeks, you can begin to fully enjoy a refreshed and revitalized appearance.
To learn more about the benefits of eyelid surgery, or to schedule your consultation, please contact Richmond Aesthetic Surgery today.