Non-Surgical Options
Though there is no true substitute for surgical cosmetic enhancement, Dr. Neil Zemmel believe that many patients can achieve significant aesthetic benefits from non-surgical skin treatments. Richmond Aesthetic Surgery offers options such as BOTOX® Cosmetic and injectable fillers that can be used to reduce signs of aging as well as to stave off wrinkles and fine lines as long as possible. Along with laser rejuvenation procedures and professional-grade topical skin care, you can keep many of the common signs of aging at bay – and keep a vibrant youthful appearance – without the need for surgery.
Fillers & Injectables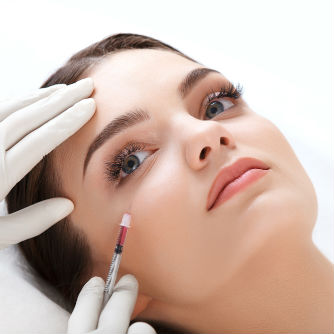 Injectables and dermal fillers provide patients with a non-surgical alternative to achieving smooth skin. In addition to reducing the appearance of fine lines and wrinkles, many of these treatments can restore lost volume and give your face a fuller, more youthful look. Fillers and injectables can offer long-lasting results, and our plastic surgeon, physician assistants, and aestheticians work with you at our Dermlounge Medical Spa to create an individually tailored approach to looking naturally beautiful. As an added benefit, these treatments can be performed quickly, entail zero downtime, and you can return to your daily activities immediately. Our fillers and injectable treatments include:
Laser Skin Resurfacing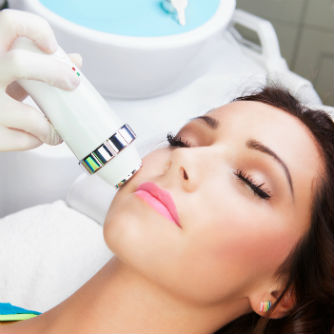 Fractional CO2 laser resurfacing treatments can strengthen and smooth the skin while also increasing it's elasticity. Since our skin gradually loses collagen as we age, laser skin resurfacing aims to minimize wrinkles and stretch marks by stimulating new collagen production. In addition, this treatment can reduce the appearance of scars and even out your skin tone and texture. Though laser skin resurfacing is most commonly used on the face, this effective treatment can also be used to enhance the look of the décolletage as well as the back of the hands – two areas of the body that are particularly prone to showing early signs of aging. As your body produces new collagen in the months following the procedure, you should notice the results of your laser skin resurfacing continue to improve.
Topical Skin Care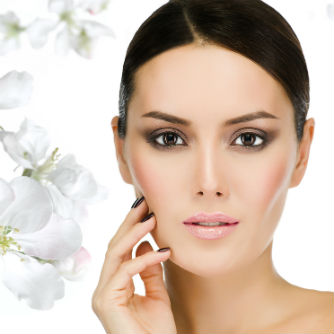 In addition to non-surgical treatments such as injectables, dermal fillers, and laser skin resurfacing, our Dermlounge Medical Spa offers a wide range of state-of-the-art topical skin care treatments. These treatments are designed to help you maintain healthy and beautiful skin. When used regularly, our topical skin care offerings can also provide long-term benefits, prolong the time between other non-surgical treatments, and serve as a preventive means of combating the most common signs of age. Our skincare services can give you very quick results and revive your skin for a more vibrant appearance. The topical skin care options at Dermlounge include:
To learn more about our non-surgical treatments, or to schedule a consultation with our plastic surgeon or skin care professionals, please contact us today.
Turn back the hands of time and renew your youthful appearance.