Facelift Surgeons
About Neil J. Zemmel, MD, FACS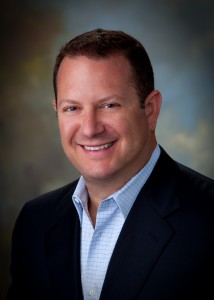 Dr. Neil J. Zemmel is a board-certified plastic surgeon and was selected as a "Top Doc" by Richmond Magazine in 2014. Dr. Zemmel graduated from the College of William and Mary in Williamsburg, Virginia where he focused his studies on both science and fine arts. He then attended the University of Virginia School of Medicine, where he concentrated his studies in surgery and participated in medical research, resulting in the publication of several papers in peer-reviewed medical journals. Afterward, he continued to advance his education in Virginia Commonwealth University Medical Center's Plastic and Reconstructive Surgery program. During Dr. Zemmel's last year of training, he served as Chief Resident of Plastic Surgery, and ultimately joined the academic faculty. Dr. Zemmel's training included a wide range of cosmetic and reconstructive techniques, such as:
Head and neck reconstruction
Hand and upper extremity surgery
Microvascular surgery
Breast reconstruction
Burn reconstruction
Cosmetic surgery
Dr. Zemmel has published scientific research papers, delivered lectures, and made media appearances covering topics including liposuction techniques, artificial skin technology, breast reconstruction, and facial plastic surgery. He is also committed to giving back to the community and frequently travels to Guatemala for mission trips where he performs cleft lip, cleft palate, and burn reconstructions.
Dr. Zemmel is hands down the best doctor in Richmond! He is the kindest most compassionate man with amazing skill to match! Everyone at his office is wonderful!

Andrea Feits

January 16, 2018
Dr. Zemmel takes pride in helping patients in need, which is apparent as he takes on pro bono cases when possible. Two of his patients were featured in television segments for their particularly inspiring transformations. On the daytime talk show The Doctors, Dr. Zemmel was interviewed for a complex body contouring case that he performed following a young man's major weight loss. In another media story, which aired on NBC 12, Dr. Zemmel was featured as part of a woman's story about the domestic violence attack that left her with a ruptured implant, which is being replaced by Dr. Zemmel.
Dr. Zemmel is an active member of the American Society of Plastic Surgeons, the American Society for Aesthetic Plastic Surgery, and the Medical Society of Virginia. He is also a Fellow of the American College of Surgeons and a Diplomate of the American Board of Plastic Surgery. Dr. Zemmel currently serves as the Medical Director of Plastic Surgery Services at St. Francis Hospital.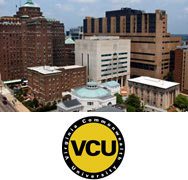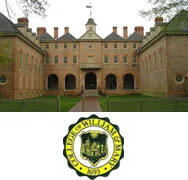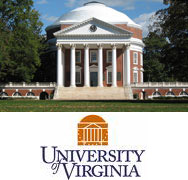 About Megan J. Goff, PA-C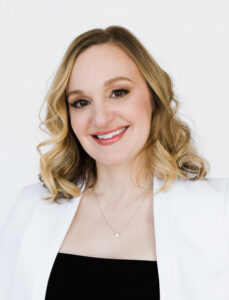 Megan J. Goff, PA-C is a board-certified surgical physician assistant to Dr. Zemmel. She aids in all areas of the procedural process, including the consultation, assisting during the surgery, and offering follow-up care post-operatively.
Megan studied biology at James Madison University, conducting research in such areas as genetics. While here she acted as a volunteer in the Big Brothers Big Sisters program. In 2007 she graduated with her Bachelor of Science degree. Following her undergraduate education, Megan attended Shenandoah University, which offers one of the most prestigious physician assistant programs in the country. She acted as a student council fundraising chair and even participated in the international medical mission trip. Megan graduated in 2012, earning her master's degree.
In addition to being an asset to the procedural process, Megan is known for the compassionate care she offers to our patients at Richmond Aesthetic Surgery. She is especially proud to work with such individuals as those going through breast cancer. With an admiration for these strong women, Megan is devoted to supporting and empowering these patients as they go through their journey. When not at work, Megan educates the public as part of the Susan G. Komen organization, where she actively works to raise awareness on breast health topics.
Megan strives to help her patients feel at ease by practicing compassion and providing the highest level of care. As a testament to her quality care in 2016 she was recognized by both the Virginia Academy of Physician Assistants for her partnership with Dr. Zemmel and by OurHealth Richmond for Best Bedside Manner of Physician Assistants
Megan is a member of the Virginia Academy of Physician Assistants, the American Academy of Physician Assistants, and HYPE, which is an organization for young professionals through the Greater Richmond Chamber of Commerce. When not at work or raising breast cancer awareness, Megan lives in Midlothian with her husband Matt, and they enjoy boating and traveling abroad.
How to Find the Best Facelift Surgeon for You
Choosing the best plastic surgeon for your facial procedure is essential for achieving the outcome you desire. Since a person's facial appearance is a significant part of their identity, patients should do their research and make sure they are selecting a surgeon they feel comfortable and confident with. Some general rules to follow when looking for the right surgeon include:
Make sure they are experienced in facelift surgery or the specific facial procedure you are seeking.
Read online reviews of the surgeon to confirm they are trusted and have provided others with a positive surgical experience.
View before-and-after photos of their patients to determine if you like the results they have helped others achieve.
In addition to getting the above information, you will want to find a surgeon who is honest with you and makes you feel at-ease. Undergoing a procedure like facelift surgery will require several appointments, from the consultation and surgery to the follow-up appointments for monitoring your recovery. You should be confident in their abilities and feel comfortable with asking any questions throughout the process.
If you are questioning whether to choose a surgeon, it is always better to consult with another surgeon to help you make a more informed decision.
Questions to Ask Your Facelift Surgeon
To help prepare you for your consultation, Drs. Zemmel recommends men and women ask their prospective surgeon the following questions to gain a better understanding of what the physician can offer:
What is your background in plastic surgery training?
How many years have you performed this procedure? How frequently do you perform it?
How do you ensure you are using the safest and most effective surgical techniques?
Do you operate in an accredited surgical facility?
Am I a good candidate for this procedure? Or is another option more appropriate?
What steps will be involved in performing my surgery?
What can I expect in my recovery from this procedure?
What are the complications that can occur from this procedure? How are they handled?
By asking these questions, you can get to know a prospective surgeon, determining if they are qualified to perform your procedure and if they have your best intentions in mind.
Turn back the hands of time and renew your youthful appearance.