Mini Facelift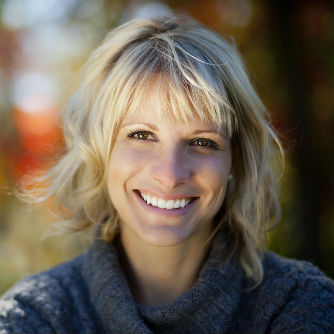 Our plastic surgeon at Richmond Aesthetic Surgery offers a variety of facial procedures to ensure we address your unique cosmetic concerns. While most facelift patients have historically waited until the age of 50 or later before seeking out this facial procedure, the most current techniques used in the treatment of facial aging are now allowing patients to opt for subtler changes earlier in life. A mini facelift is an alternative to a traditional facelift for patients with milder degrees of excess skin or sagging tissue. This procedure allows patients to rejuvenate their face for a more youthful, vibrant look with a shorter surgical time and an abbreviated recovery. Since the face plays such a significant role in how we perceive ourselves, many of our patients report a nice boost in self-confidence after the mini facelift procedure. We know how important trust is when making the personal decision of choosing a facelift surgeon; Dr. Neil Zemmel has a history of fostering positive experiences that lead to outstanding results.
Please contact us for more information on mini facelift procedures, or to schedule a consultation.
What Is a Mini Facelift?
A mini facelift employs similar techniques of a more traditional facelift; however, the mini lift involves incisions, typically limited to placement in front of the ear. Through this incision, the underlying soft tissue and muscular layer of the face can be tightened to a more youthful anatomic position. Dr. Zemmel utilizes a limited-incision MACS lift for minimally invasive facial rejuvenation. Using the MACS-lift facelift technique for a more natural look, Dr. Zemmel can offer his facelift patients a faster recovery, minimized risks of complications, and long-lasting results. All scars are discreetly concealed behind the ear or along the hairline.
What Can I Expect in the Mini Facelift Consultation?
Ideal candidates for mini facelift surgery include healthy men and women who exhibit early signs of aging around the face and neck. Many of our mini facelift patients are in their 30s-50s, though in some cases a mini facelift may be recommended for an older patient. A successful mini facelift requires that patients maintain realistic expectations about the procedure. While mini facelifts can effectively address sagging jowls and reduce the appearance of lines around the mouth (marionette lines), the procedure is not designed to completely transform the face or eliminate fine lines or wrinkles. A traditional facelift, facial peel, or laser skin resurfacing may be recommended to address these concerns. Clear doctor-patient communication is vital for a successful mini facelift. Your plastic surgeon will help you make a well-informed decision based on a facial examination and a discussion of your unique aesthetic goals.
After the consultation, if it is determined that you are a good candidate for a mini facelift, your surgeon will provide detailed pre-operative instructions in preparation for your surgery.
What Does the Mini Facelift Procedure Involve?
All mini facelift surgeries are performed by Dr. Zemmel at St. Francis Hospital's Ambulatory Surgical Center or at the Ambulatory Surgery Center of Henrico Doctors' Hospital – Forest Campus. During this outpatient procedure, most patients typically require local anesthetic and gentle sedation to maximize safety during surgery and minimize discomfort.
To perform mini facelift surgery, Dr. Zemmel will make make an S-shaped incision around the base of the ears. The skin is then lifted, and excess skin is excised. Depending on the specifics of your surgical plan, the SMAS technique may be utilized, which is a more in-depth lifting method that shifts the fat and muscle layers to a more youthful position. Sutures are then placed to close the incisions, and a light dressing is applied to protect the wound. All incisions are hidden around the ear and are typically inconspicuous once healing is complete. A mini facelift usually takes about 2 hours to perform.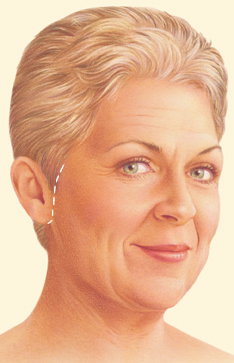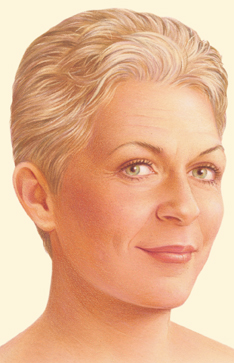 What Is the Recovery Time for a Mini Facelift?
Most of our patients do not experience significant discomfort following their mini facelift procedure, and any discomfort is usually resolved with pain medication. While some patients may feel slight numbness in areas of the face immediately after surgery, this numbness typically resolves in a few weeks. Though bruising and swelling is often significantly less than a traditional facelift, Dr. Zemmel still recommends that patients elevate their head during the first days of recovery to expedite the process. Patients usually feel like themselves after day or two and begin to gradually resume their normal activities, and sutures are removed at approximately 1 week after surgery.
Will I Have Noticeable Mini Facelift Scars?
Since the mini facelift is a surgical procedure, post-operative scarring cannot be avoided. However, with careful surgical technique and placing the incisions in the natural crease around the ears, Dr. Zemmel is able to provide natural-looking results with a discreet scar appearance. Over time as the incisions continue to heal, the scars will gradually fade and be less noticeable.
How Long Does Mini Facelift Results Last?
Although mini facelift surgery can effectively rejuvenate the face, the procedure cannot stop the aging process. The results from a mini facelift typically last about two to five years, though this may vary for each individual. While the results will gradually fade, patients will continue to look younger than they would have had they never undergone mini facelift surgery. To further combat the natural aging process, many patients will undergo another mini facelift or a full facelift years later.
How Much Does a Mini Facelift Cost?
Mini facelift surgery typically costs less than a full facelift, since the procedure is less extensive. Keep in mind, though, that a mini facelift also does not provide the advanced level of facial rejuvenation as a full facelift. As a result, patients should be evaluated by a board-certified plastic surgeon to find the most beneficial procedure for their needs. If the mini facelift is recommended, a number of factors may ultimately affect the total amount you can expect to pay. This includes the surgeon's expertise, practice's geographic location, surgical facility fees, and complexity of the procedure.
To learn more about the mini facelift procedure, please contact us today to schedule a consultation.
Turn back the hands of time and renew your youthful appearance.