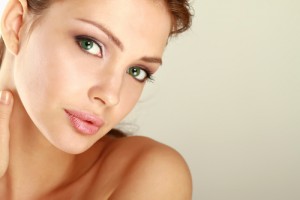 Also known as facial fat injections and/or fat transfer, facial fat grafting is an innovative technique designed to enhance one's appearance through the relocation of fat cells. This procedure can often be an excellent option for individuals seeking to address lines and wrinkles, lost volume in the cheeks and temples, thin lips, hollowing around the eyes, and a variety of other cosmetic concerns.
To perform this procedure, our board-certified plastic surgeon – Dr. Neil Zemmel – first utilizes an approach similar to liposuction to gently harvest fat tissues from a donor region, such as the flanks, hips, or abdomen. The extracted fat is then filtered and cleansed, after which it is injected into the targeted treatment area using a very small needle. In addition an exceptionally natural-looking and -feeling outcome, facial fat grafting offers several unique benefits, typically including:
Minimal pain or discomfort – Localized sedation can generally be utilized during both the harvesting and injection of fat cells, often resulting in little to no discomfort for the patient.
No required allergy testing – Because the fat tissue is collected from the patient's own body, allergy testing is not necessary prior to the procedure.
Body sculpting – Depending on the amount of fat harvested, the donor region may benefit from fat reduction and contouring.
Long-term results – The aesthetic improvements achieved through facial fat transfer can last several years, if not permanently.
As an added benefit, facial fat grafting can often be performed in conjunction with other procedures – such as a facelift or mini facelift – for a more comprehensive rejuvenation and enhanced overall outcome. If you would like to learn more about facial fat injections, or if you are interested in scheduling a consultation with our board-certified plastic surgeon, Dr. Zemmel, please contact Richmond Aesthetic Surgery today.