MODA Makeover
Minimally Operative Directed Aesthetics
M3.O.D.A.
Minimal Incision
Minimal Recovery
Maximal Result
Moda is the Italian word for "fashion" and is derived from a Latin word for "way or method of doing something." The word perfectly captures the essence of our plastic surgeons' MODA Makeover. Throughout their practice, our plastic surgeons have encountered many patients who were seeking alternate solutions to age-related changes in facial appearance. Many of these patients regularly engaged in non-invasive skin care treatments and used fillers and injectables. Despite these efforts, they were not getting the same results they initially saw. They were interested in treatments that were more long-lasting and aggressive than the non-invasive treatments they were familiar with; however, they were either not candidates or unwilling to pursue more traditional surgical procedures such as formal facelifts, neck lifts, and brow lifts. In addition, many of these patients were in the throes of child rearing or an active professional life, and they were neither interested in nor could afford prolonged downtime.
The MODA Makeover can provide longer-lasting results that non-invasive techniques either cannot achieve or must be repeated regularly.
In response to this request for minimally invasive treatments for facial rejuvenation, our plastic surgeons used their experience in facial aesthetic surgery to develop their own "method" of minimally invasive facial rejuvenation—the MODA Makeover. The makeover is not a "one-size-fits-all" procedure. Rather it is an approach to facial rejuvenation that utilizes the most current ("fashionable"), state-of-the-art, minimally invasive techniques, directed to the specific concerns of an individual patient to achieve a desired aesthetic outcome. In most cases, the procedures are performed as an outpatient and take no more than a few hours, and most patients are back to work within about 10 days. From a cost perspective, the MODA Makeover can provide longer-lasting results that non-invasive techniques either cannot achieve or must be repeated regularly.
Am I a candidate?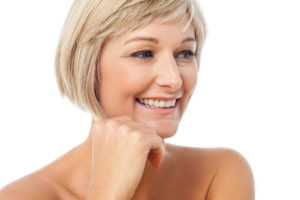 Patient selection is one of the key factors in achieving great results from a MODA Makeover. Patients are typically in the mid-30 to the mid-50 age group. Some of the common concerns that patients present with are: loss of cheek volume, deepening "tear troughs," jowling along the cheekbones, "tired-appearing" eyelids with mild extra skin folds, increased neck bulging or skin loosening.
What procedures are involved in a MODA Makeover?
The procedures involved in a MODA Makeover are "directed" to the desired "aesthetic" of each patient, depending on their unique concerns. These procedures can include fat grafting, neck and cheek liposuction, minimal incision neck lifts, "pinch" or transconjunctival blepharoplasties, and laser resurfacing. Each of these procedures has minimal risk and downtime. When effectively combined, they can provide significant, yet natural, results that last longer than those that can be achieved with non-invasive techniques.
MODA Options for Upper Face Rejuvenation
Some of the earliest signs of facial aging occur around the eyes and upper face, due, in part, to loss of facial fat volume. It is not uncommon to notice deepening of the tear troughs and mild excess skin of the upper and lower eyelids. The overall effects of these changes are a "tired" or "gaunt" appearance. While injectable agents, such as JUVÉDERM®, are very useful, facial fat grafting is a great and permanent alternative to address these changes. Facial fat grafting can restore volume to the areas around the eyes, while skin-only or "pinch" blepharoplasties remove excess eyelid skin. The net result is a more youthful, rejuvenated and age-appropriate appearance.
 I am so happy with my results, I wish I had made this decision sooner!
MODA Options for Midface Rejuvenation
Facial fat grafting in the cheeks is an excellent technique to restore age-related volume loss associated with aging. The technique can add youthful fullness to the cheeks to provide a more "apple" shape to the midface.
MODA Options for Neck Rejuvenation
One of the earliest signs of facial aging is changes to the neck and lower face. Patients often notice some laxity of the skin under the chin or perhaps some increased fullness. Also, despite a loss of volume in the cheeks, some patients develop some fatty bulging and jowling along the lower border of the jawbone. Excess neck fullness and mild jowling can usually be addressed with neck liposuction. Liposuction of the neck is typically performed through small incisions adjacent to the ears and under the chin that is imperceptible after surgery. Liposuction can remove small fat bulges in the jowl areas to provide improved definition of the jaw.
Necks with mild skin laxity can be rejuvenated through a minimal incision neck lift. In this procedure, neck skin is tightened through small incisions made adjacent to the ear lobe and under the chin. The recovery time for this procedure is typically much shorter than a conventional neck lift—around 5-7 days.
Your MODA Makeover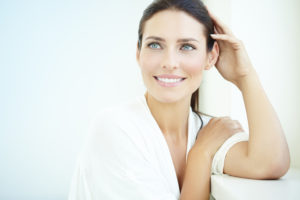 Our plastic surgeons will perform your MODA Makeover at St. Francis Hospital's Ambulatory Surgical Center or at Henrico Doctors Hospital – Forest Campus. During this outpatient procedure, most patients typically require local anesthetic and gentle sedation to maximize safety during surgery and minimize discomfort. At times, a general anesthetic is performed, depending on the nature of the planned procedure. Typical procedures take approximately 2 hours.
Your MODA Makeover Recovery
Pain is relatively insignificant following a MODA procedure, and any discomfort is usually resolved with pain medication. It is not uncommon for patients to have mild swelling and bruising following the procedures that usually resolves in approximately 7-10 days. Patients are encouraged to keep their head elevated for 2-3 days following the procedure to minimize swelling. Patients usually feel like themselves after a day or two and begin to gradually resume their normal activities, and sutures are removed at approximately one week after surgery.
Contact Richmond Aesthetic Surgery
To learn more about the MODA Makeover and to determine whether you are a good candidate, please contact us today to schedule your complimentary consultation.
Turn back the hands of time and renew your youthful appearance.